Overview
BioAccess knows your need for the right tool at the right time. That is why we have developed these disposable Small Bone Tools, packaged in specially designed sterile trays.
BioAccess – at your disposal.
The BioAccess Advantage
Sterile power tool, always ready
No charging
No Maintenance
No capital cost
No reprocessing
No repairs
No battery replacement
Great back up tool
---
Small Bone Tools - How They Work
The BioAccess Small Bone Tool is packaged in a specially designed sterile tray within a sterile pouch. The tool is packaged with the hatch open and the bottom of the handle is aligned with a hole in the tray. The non-sterile motor is inserted through the hole into the handle and locked into place. The gloved user removes the tool (with the motor locked in place) and secures the hatch. Once encapsulated by the tool, the motor cannot be contaminated and it cannot contaminate the sterile tool.

At the end of the case...
The user opens the hatch and places the tool back in the tray. The tray is closed and the motor is removed. The tray with the contaminated tool is discarded and the motor is ready to be reused immediately.
Powerful, Lightweight, Balanced
Costs less than using a Reusable Tool
- no reprocessing, no repairs, no battery replacement, no capital cost
Always Ready to Use
- no set-up, five year shelf life, no recharging
Can be used anywhere
- Operating Room, Surgicenter, Emergency Department, Radiology, Office
Choice of Attachments for Small Bone Tool
The Attachments for the Small Bone Tool are packaged separately in sterile pouches. Only the attachment needed has to be opened.
Features
Multiple Tools
- Small Bone Tool
- Small Bone Tool - High Torque
Variable Speed
On/Off/Forward/Reverse Switch
Fully Cannulated
High Efficiency Reusable Motor
- requires no reprocessing
Disposable
Powerful, Lightweight, Balanced
5 Year Shelf Life
Choice of Attachments:
- Wire Collet
- Quick Release
- Keyless Chucks
View Attachments
Keyless Chuck
Maximum Shank Diameter: 6.25mm (1/4")
Fully cannulated
Single use
A/O Chuck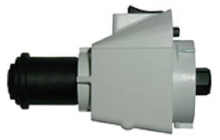 Compatible with A/O shank
Fully cannulated
Single use
Wire Collet
Minimum Wire Diameter: .028" (.7mm)
Maximum Wire Diameter: .062" (1.6mm)
Compatible with all BioAccess handpieces
Fully cannulated
Single use
Jacobs Chuck, 0–4mm, Reusable
Maximum Shank Diameter: 4mm
Reusable
Autoclavable
Fully cannulated
Supplied with key
Jacobs Chuck, 0–6mm, Reusable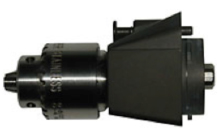 Maximum Shank Diameter: 6mm
Reusable
Autoclavable
Fully cannulated
Supplied with key
---